Greetings all,
The idle on my 4HJ engine was smooth enough several thousand miles ago, it has got gradually rougher, engine speed seems OK at about 1100rpm, not hunting but it's not idling smoothly. Runs well above 3k rpm, generally starts OK hot or cold.
New plugs fitted recently, not much better. Now looking at balancing the carbs, which are marked as Keihin, so probably 34mm CV carbs. Tank and airbox off, I can't easily see vacuum ports on the carbs and I can only see one balance adjustment screw on carbs, that's between carb 2 and carb 3.
Do these carbs have vacuum ports? I was expecting to see a male spigot on each carb bore (engine side) like this (Keihins on a Triumph):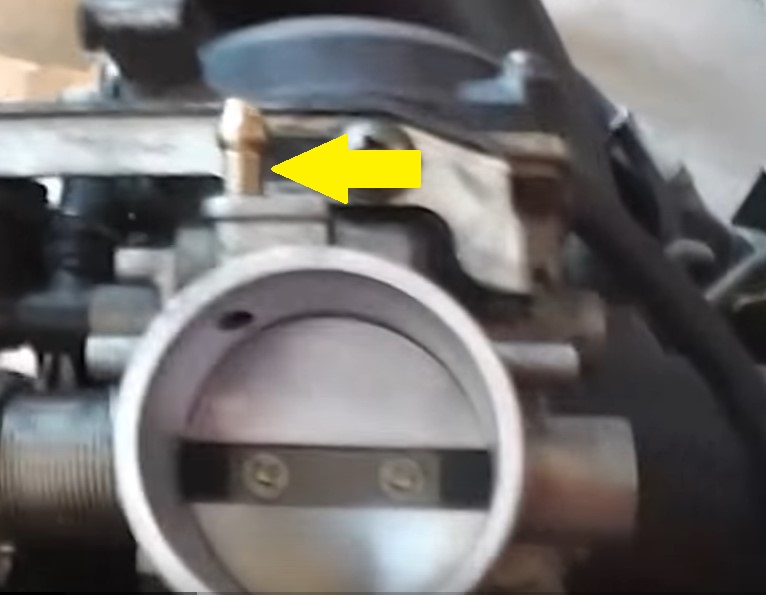 Can't easily see spigots and can't feel any spigots, although poor access. I have an airflow meter somewhere which I've previously used on multi-choke Weber carbs, so it will be better than nothing.
I can see one balance adjustment screw on carbs (between carb 2 and carb 3) , is that the only balance adjustment screw? In which case I can probably adjust by ear.
Valve clearances are overdue for checking, so if balancing doesn't fix the problem then that's probably the next step.